Staples in Happy Valley Towne Center recently underwent a remodel to add new products for sale, including PC's, gaming consoles and accessories, gaming keyboards, luggage, travel accessories and trial size items for traveling, a new expanded assortment of fine arts tools, Crayola, children's learning area and books. A new print center allows more room for shipping services.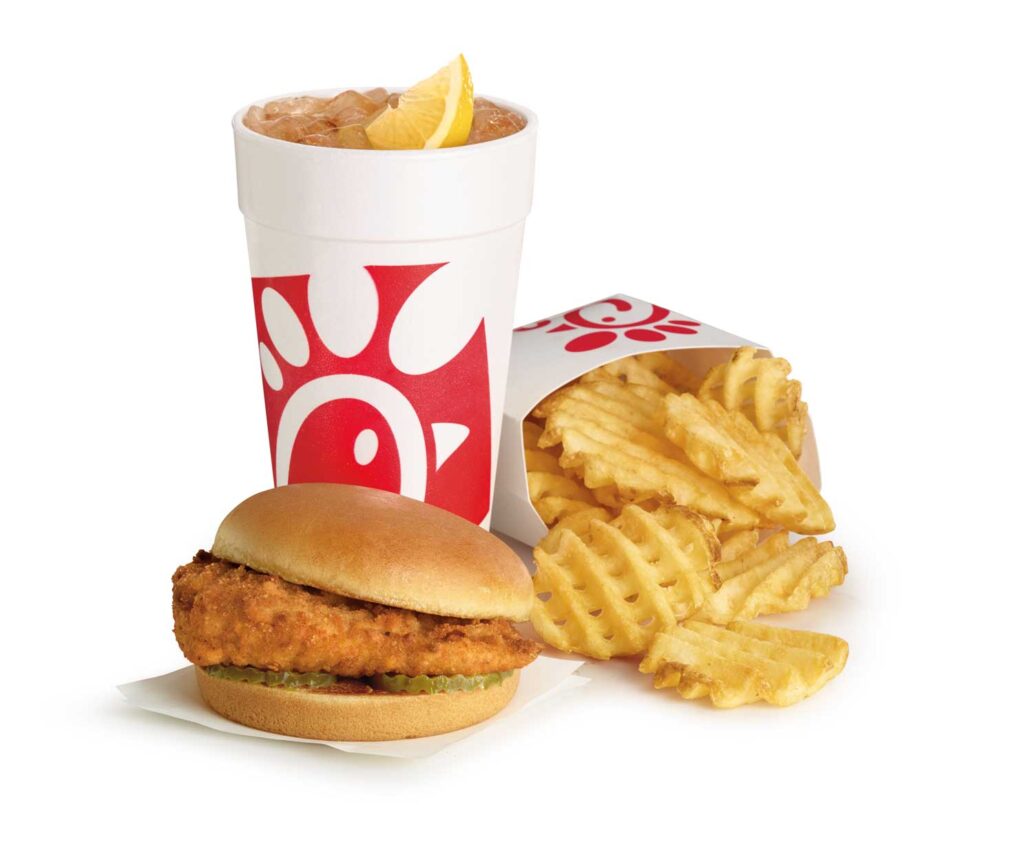 Chick-fil-A
Located in the new Fry's shopping center near I-17 & Jomax, the popular chicken chain is planning an early summer opening.
Some Burros
Under construction in the new Fry's shopping center near I-17 & Jomax, the Mexican-style eatery is targeting an October/November opening. Besides a variety of specialty burros, the menu features chimichangas, tacos, salads, bowls, quesadillas, tostadas, enchiladas, tamales and more.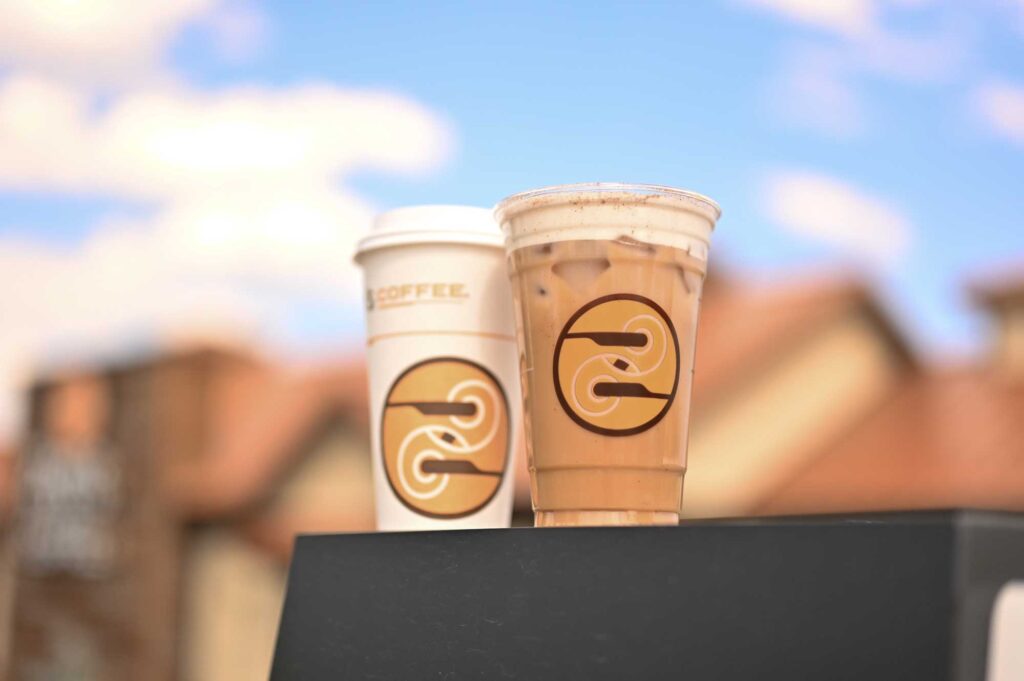 Ziggi's Coffee
Anthem's first permanent west side coffee shop is targeting a June opening at
42404 N. Vision Way just south of Wal-Mart.
The Anthem location is the first Arizona location for the Colorado-based coffee chain. It will feature a drive-thru along with a walk-up order window.
Phoenix natives and franchise owners Cheryl Clark-Stoner and Larry Adams told Valley Vibe, "We wanted to bring this refreshing change to the coffee community in the Anthem area." "With our focus on family, we felt that Ziggi's Coffee, as a family-oriented business, is a good fit for Anthem and blends nicely with the local businesses, who have been welcoming and positive in their feedback."
Specialty drinks include the chain's Beach Bum Energy Infusion, Blended Chai and Peanut Butter Mocha, as well as its signature Raspberry Truffle, Caramel Macchiato and Hazelnut Cream.
The menu also includes breakfast burritos and sandwiches, along with other food options.
Drip 'N' Munch Cafe
Formerly known as Cortado Cafe in Tuscani Pointe near 7th Street and Carefree Highway underwent a name change. The cafe serves fresh ground coffee by Elevate Coffee Company in Norterra, in addition to pastries and breakfast and lunch sandwiches.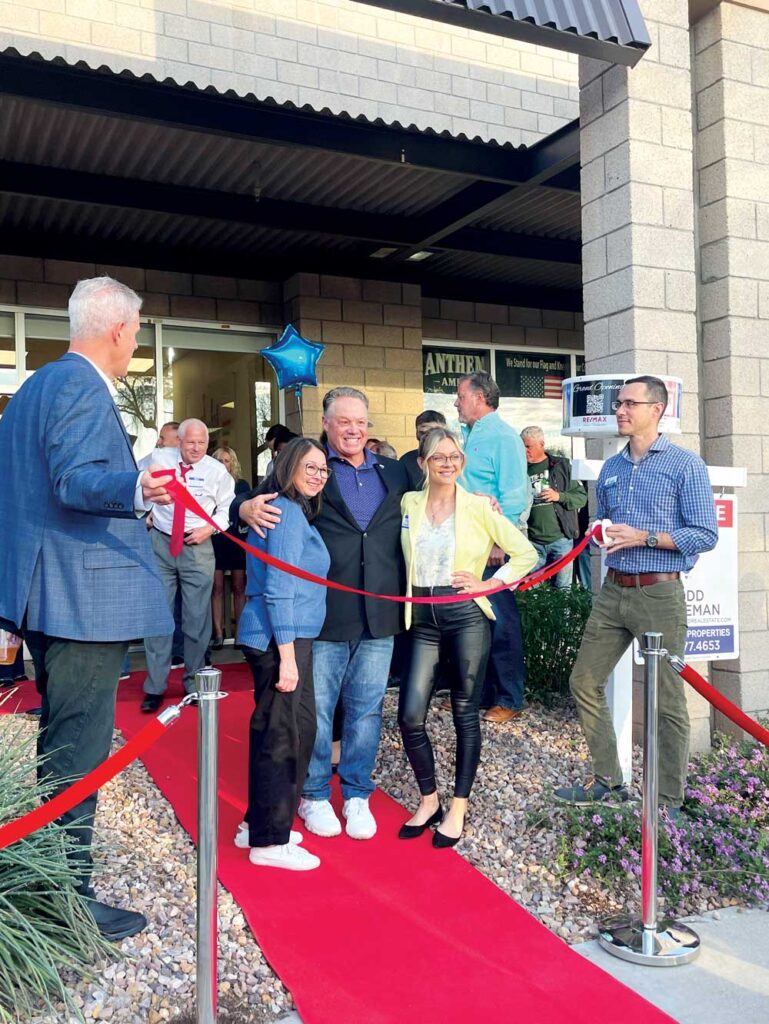 RE/MAX Fine Properties
Local real estate expert Todd Ninneman officially opened an Anthem-based RE/MAX Fine Properties location in March on Anthem's east side, making it the network's eighth location in Arizona. Ninneman and his agents specialize in Anthem, Tramonto, Sonoran Foothills, Fireside, Norterra, Happy Valley, Stetson Hills, Vistancia, New River, Desert Hills, Cave Creek, Carefree, Scottsdale and Flagstaff.
As part of the vast RE/MAX network, agents are able to facilitate relocation throughout the entire state, country and throughout the world.
As part of the opening celebration, the RE/MAX hot air balloon was launched in Anthem Community Park, and the Anthem office was officially welcomed to the area by the Anthem Area Chamber of Commerce, with a ribbon-cutting ceremony, and a gathering of office staff, local business leaders and owners, and community members.
Anthem Ammo
Formerly located on Anthem's west side, owner Nate Decker recently moved his shop to the east side of Anthem in the plaza near Ace Hardware. The shop features a wide variety of firearms for sale, along with safety gear, accessories, ammunition, parts, apparel and more. Cleaning and storage is also offered.
F45 Training
With an emphasis on time-efficient training, the popular F45 program is opening in Anthem with its 45-minute workout platform located on Anthem's west side in a space adjacent to Crossroads Church. Classes in the new studio focus on a full-body workout while also improving energy levels, metabolic rate, strength, and endurance. A personalized nutrition program is also included, along with daily meal plans, tracking, and community support.
Foothills Sports Medicine Physical Therapy
Located in the Safeway Plaza in the space formerly occupied by Sweat Fitness Center the facility offers services including cupping, blood flow restriction, graston technique, trigger point dry needling, pelvic floor therapy and vestibular therapy.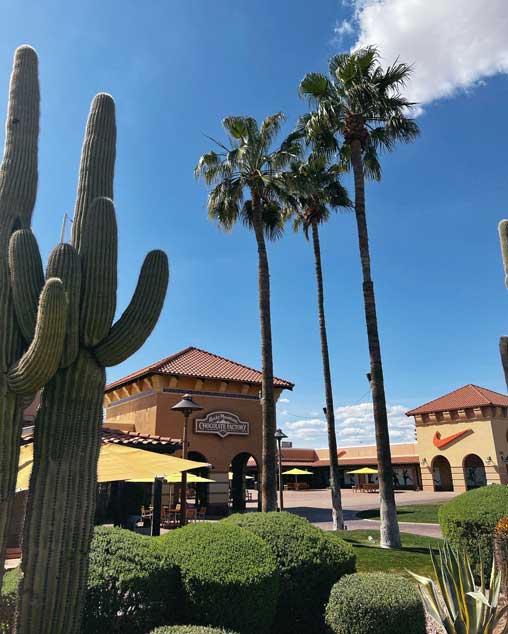 Outlets North Phoenix
The Outlets at Anthem shopping center recently underwent a name change to Outlets North Phoenix, in response to the growing northern corridor of the Phoenix city limits.
"We've evolved over the years to be the preferred shopping center for the northern boundaries of Phoenix and as the North Valley has evolved, we're now changing our name to reflect that," Steve Craig of Craig Realty Group, which owns and operates Outlets at Anthem.
An announcement of a new retailer opening in June is expected.
---