---
In each Valley Vibe issue, our editorial content will consist of local news, trends and lifestyle articles. Our community events section—Weekend Vibes—will be a monthly mainstay. Other sections will appear in the Valley Vibe as determined by our editorial board based on developing news and trends within our coverage zone.
---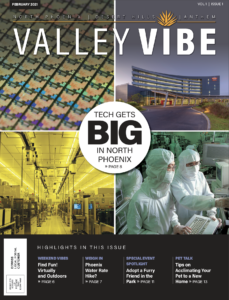 Valley Vibe News Sections
Neighborhood News
City and community news and information, including proposals and decisions by governing bodies.
School News
Growth and expansion, curriculum and academic performance news and trends.

Business Beat
Local business community news—openings, growth and expansion, new offerings.
New Digs
Commercial and residential development in the North Valley. Find out about the latest plans filed with the city/county, what's coming and when and how it will impact our neighborhoods.
Real Estate Pulse
Buying and selling news and market trends in our communities.

Valley Vibe Lifestyle Sections
---
Valley Vibe Event Spotlight
Features with the people, places and faces who make up the vibe of our community.
Weekend Vibes
A round-up of fun events and things to do around the Valley.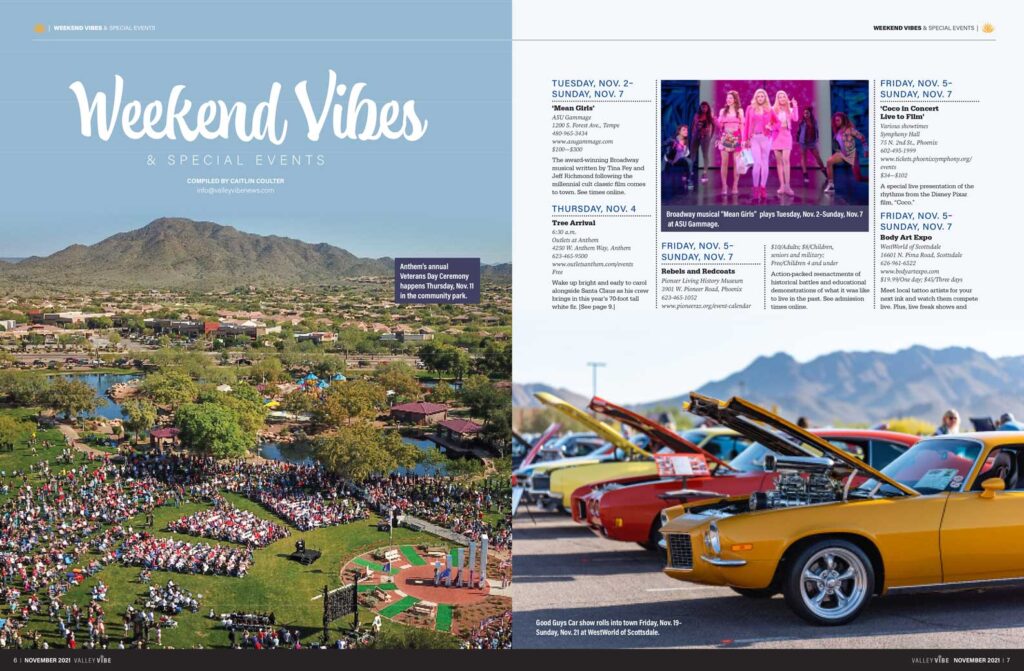 The Vibe
Reader weigh-in on trending topics.
Adventure Vibes
Noteworthy places, trails and points of interest to explore around the state.
Health & Wellness
News, trends and tips in health and wellness and the local fitness community.
Tech Trends
Trends and tips in technology and applications.
Around the House
Gardening, home remodeling projects, decorating trends and space transformations.
In the Kitchen
Cooking hacks, timesavers and recipes.
---
Valley Vibe Professional Services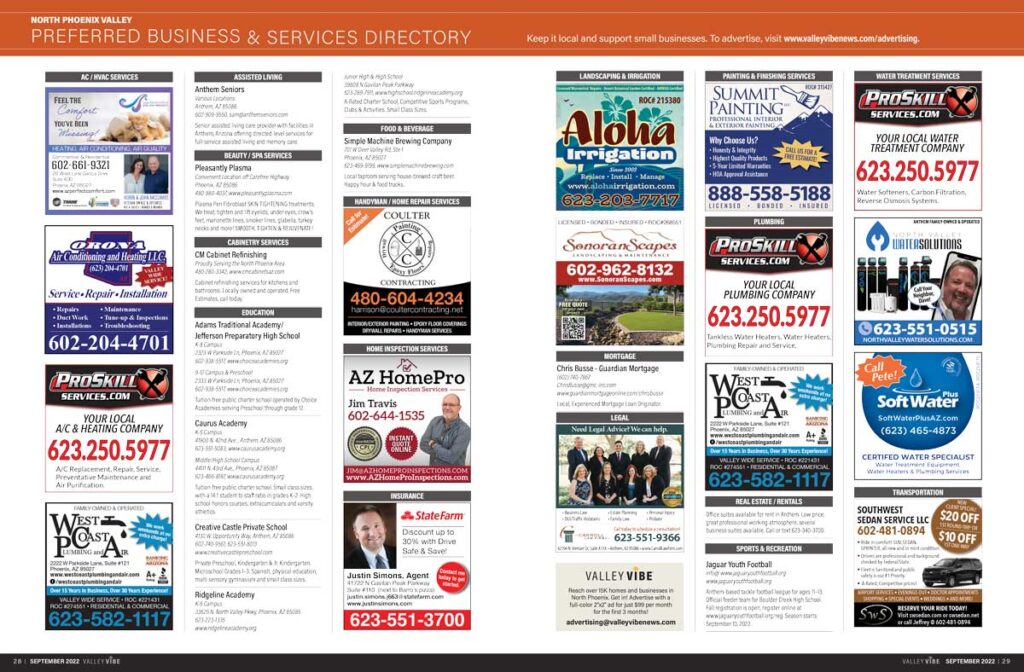 North Phoenix Local Business Directory
An advertisement guide featuring area service-based businesses offering a variety of your personal and professional needs.