In December, the Arizona Interscholastic Association's Executive Board voted to establish girls flag football as the association's newest sanctioned sport.
And, in January, a local youth league—Core 5 Flag Football—formed its first teams for girls wishing to participate in the sport.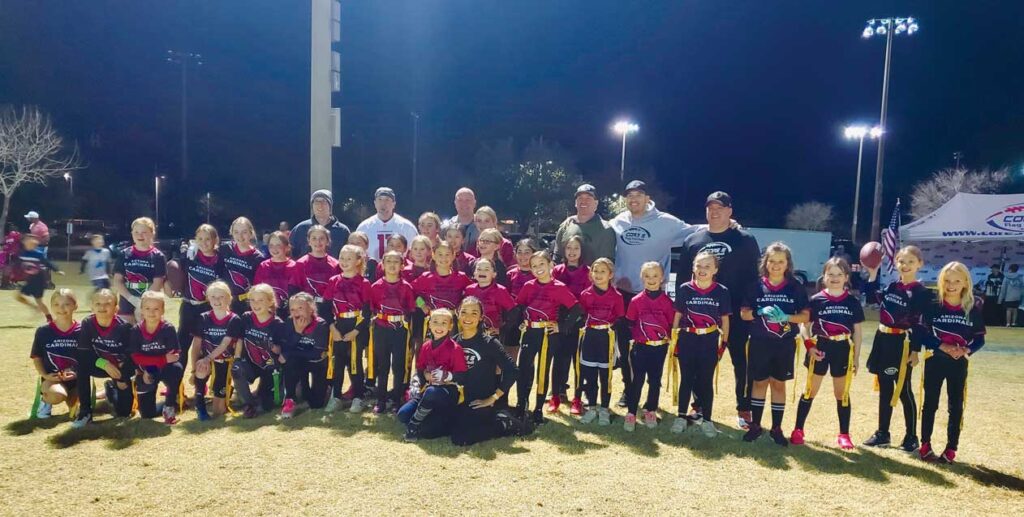 Even before the announcement from the AIA, Core 5's Ruth Longo said the plans were already in motion to bring the girls sport to the league, which has teams in Anthem and Peoria.
"We attended a summit in July where we could feel the energy for this big momentous shift for women's sports, and now with this announcement, girls flag football is becoming a huge movement and there's this big push for it to become a sport at the high school level," Longo told Valley Vibe in a phone interview.
A total of 36 girls signed up for this inaugural season, which runs through March 3, with games played on Friday evenings at Anthem Community Park's soccer fields. Many of the participants are sisters who have watched their brothers play in the league for a number of years, and some are also cheer team participants through Core 5 who wanted to try something new, Longo said.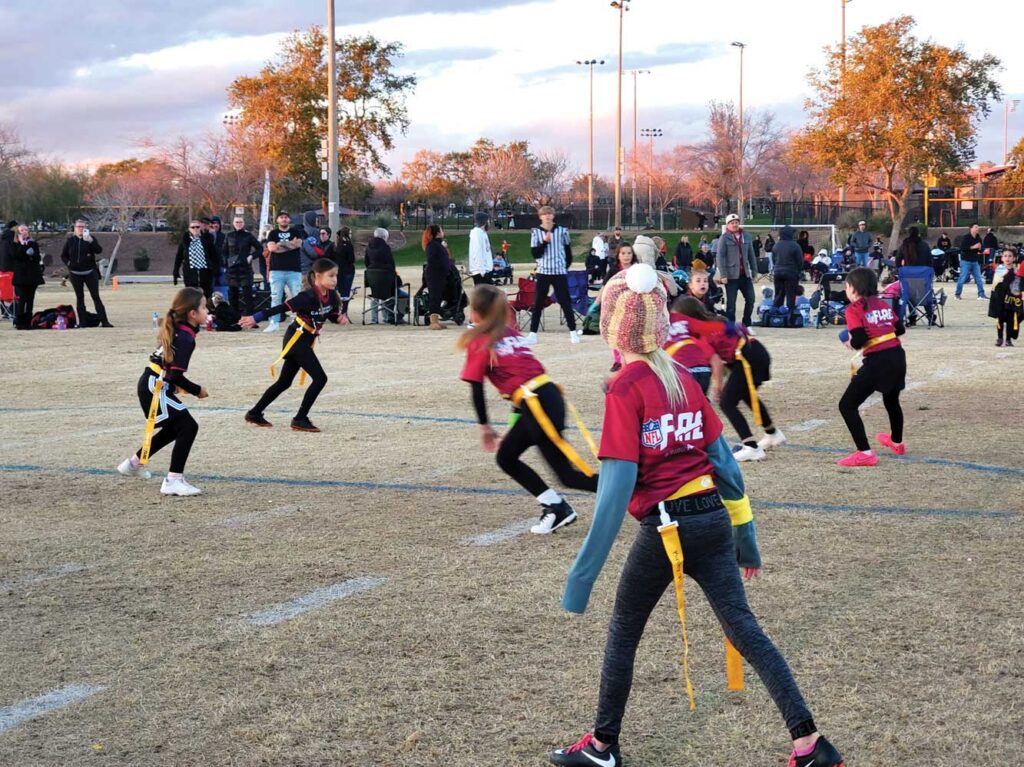 "When we kicked off [at the season opener], it was excitement all over the place, nobody cared about the score… it was all about the girls having a good time," Longo said.
The next season runs from March 31—May 12, and registration is currently underway. Currently there are two divisions girls can sign up for: 9U (ages 7, 8, 9) and 12U (ages 10, 11, 12). Once the girls league becomes more established, a third age group will be added.
Visit www.core5ff.com for registration information
---
By Valley Vibe Staff Writers
[email protected]