Canyon Coaster Adventure Park, a new place for snow tubing and winter fun in the high-country made its debut this season in Williams.
The park's state-of-the art snowmaking system ensures there's plenty of snowpack to keep the tubing hill operational until mid-April, when Mother Nature isn't producing enough snowfall.
Guests are transported up the mountain on a moving belt to prepare for the tube ride down the hill.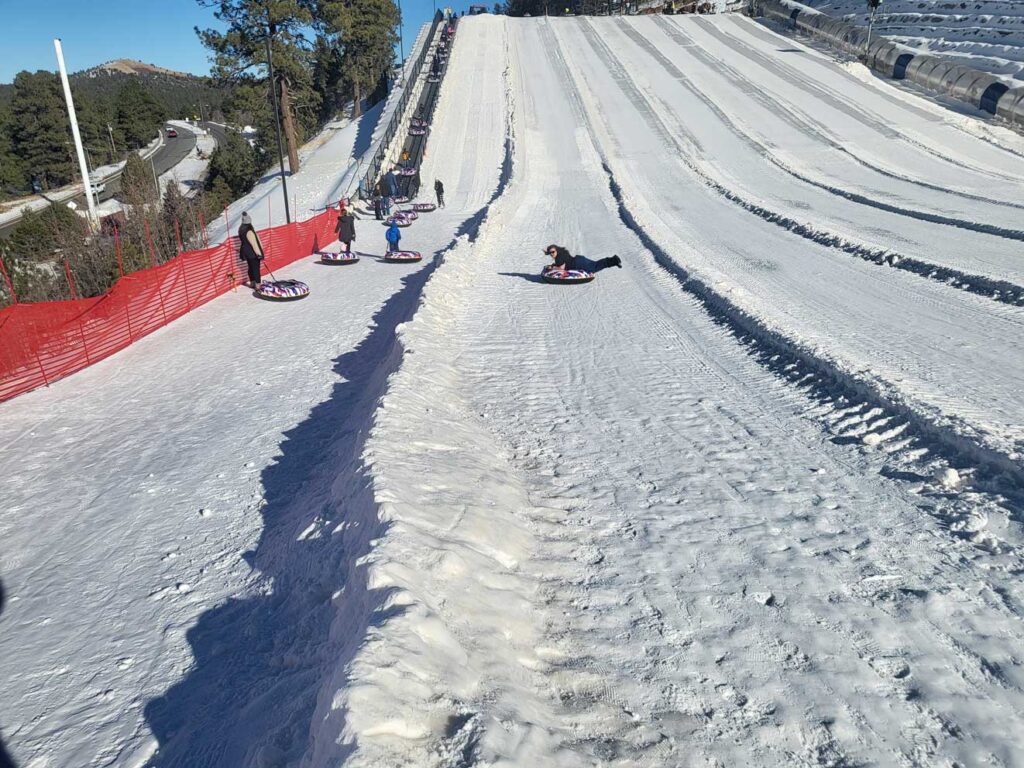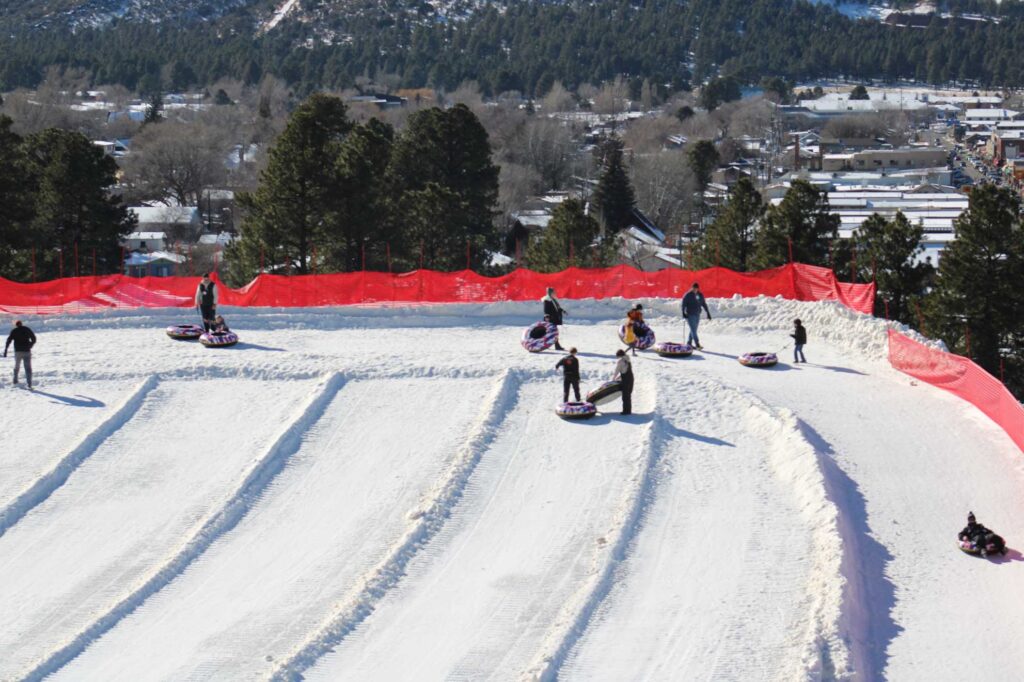 Bonus: Watch the Kids and Stay Warm
For parents and guests who would prefer to keep an eye on the kids but stay out of the cold, and perhaps enjoy an adult beverage, there's a full bar and grab-and-go restaurant with 23 big screen TVs―seven of which are dedicated to live feeds showing guests on the coaster and on the tubing hill.
"We have made a tremendous amount of snow this year, and there are some locations that have 14 feet of snow," General Manager Patrick Follett told Valley Vibe.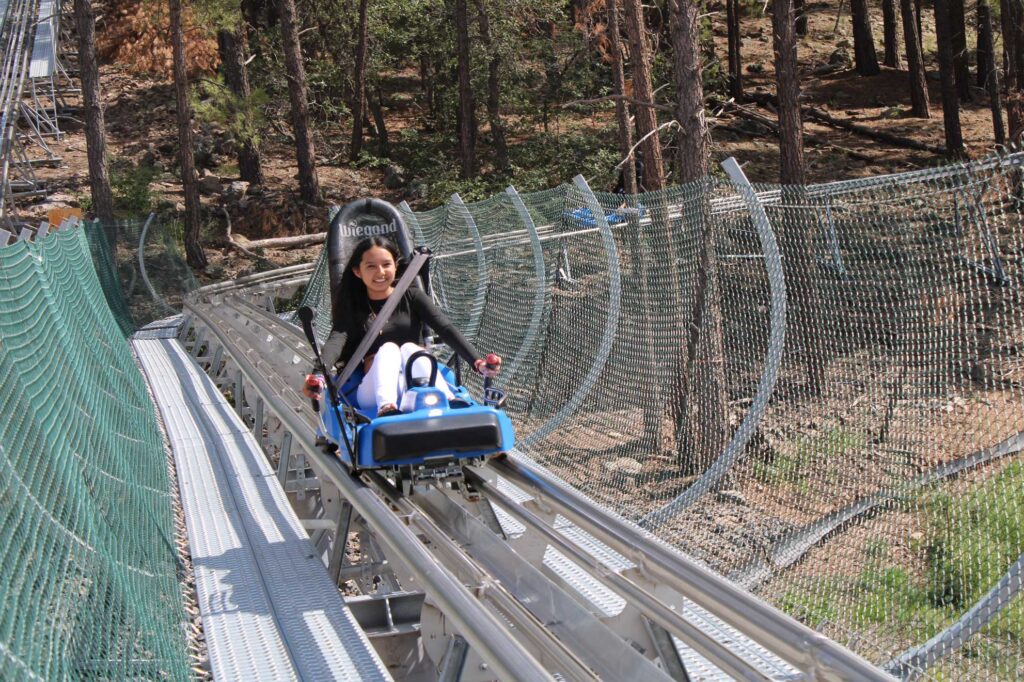 To top the visit off, year-round rides (weather permitting) are offered on the park's signature attraction―Canyon Coaster, the only mountain coaster in the state which allows guests to take in the scenery on the way up and the opportunity to control your own speed down the mile-long Alpine track with steep descents, dips, twists, turns and corkscrews.
After the snow tubing season ends, the park transitions to summer tubing on a plastic slope.
---
Get There
Canyon Coaster Adventure Park
700 E Rte 66, Williams, AZ
www.canyoncoasteradventurepark.com
928-707-7729
Head North on I-17 to I-40 W to exit 165 and continue four miles,
turning left on Route 66 and continue east to Bill Williams/Grand Canyon Ave/Historic Route 66.
Snow Tubing Tickets
$40/individual full-day;
$25/small child (36″–42″) full-day
Coaster Tickets
$20/Single Ride;
$10/small child (38″–54″) full day
---
Written By Valley Vibe Staff Writers
[email protected]