The future of the half-complete sports arena and hotel near Sonoran Desert Drive and I-17 is uncertain as the project once again is facing foreclosure.
A Trustee's Sale notice was recorded with Maricopa County on March 10, with a public auction scheduled to take place at noon on June 13 at the Superior Court building in Phoenix.
Unless owner Rob Eaton is able to secure funding or find an investor by the impending deadline, it will be sold to the highest bidder—in which case there will be no guarantee the arena will ever come to fruition.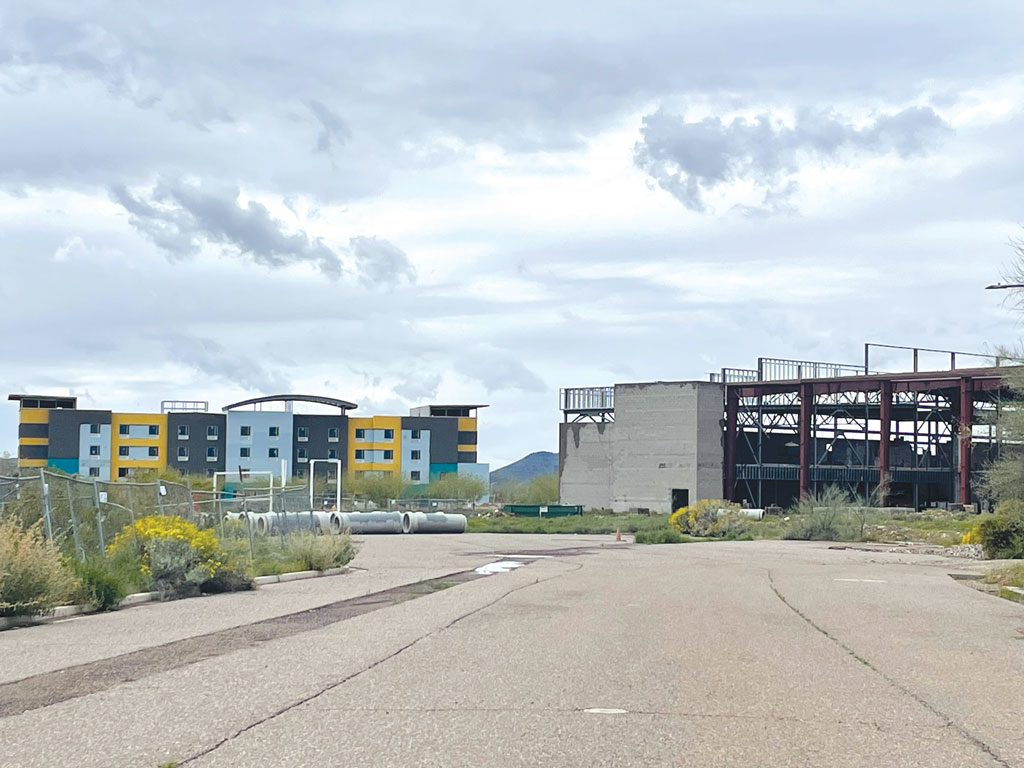 "I'm hopeful that we can save it and that it doesn't turn into apartments," Eaton told Valley Vibe in a phone interview.
His dream for a bustling indoor sports complex on 20 acres to help meet the space needs of local youth sports organizations began in 2019 when construction first started. That all changed in April 2020 when work on the project came to a sudden halt during the pandemic. About 10 months of construction took place, and since then Eaton has had difficulty securing additional funding to start the project back up again.
In 2021, the project almost went the way of foreclosure, but Eaton was able to secure a $10-million bridge loan to pay his subcontractors and the remaining proceeds were used on the installation of windows and exterior stucco, and painting of the hotel.
Since then, no additional work has taken place on either the arena or the hotel until additional needed funding is secured. Eaton continues to work on a financial solution to get both the hotel and arena to completion.
---
By Karen Goveia
[email protected]