Dirty Dough (Norterra)
Craving a cookie, or a brownie, or maybe a combination of both? With its stuffed cookie solution to satisfy those sweet cravings, Dirty Dough in Happy Valley Crossings near 19th Avenue and Happy Valley Road opened in July.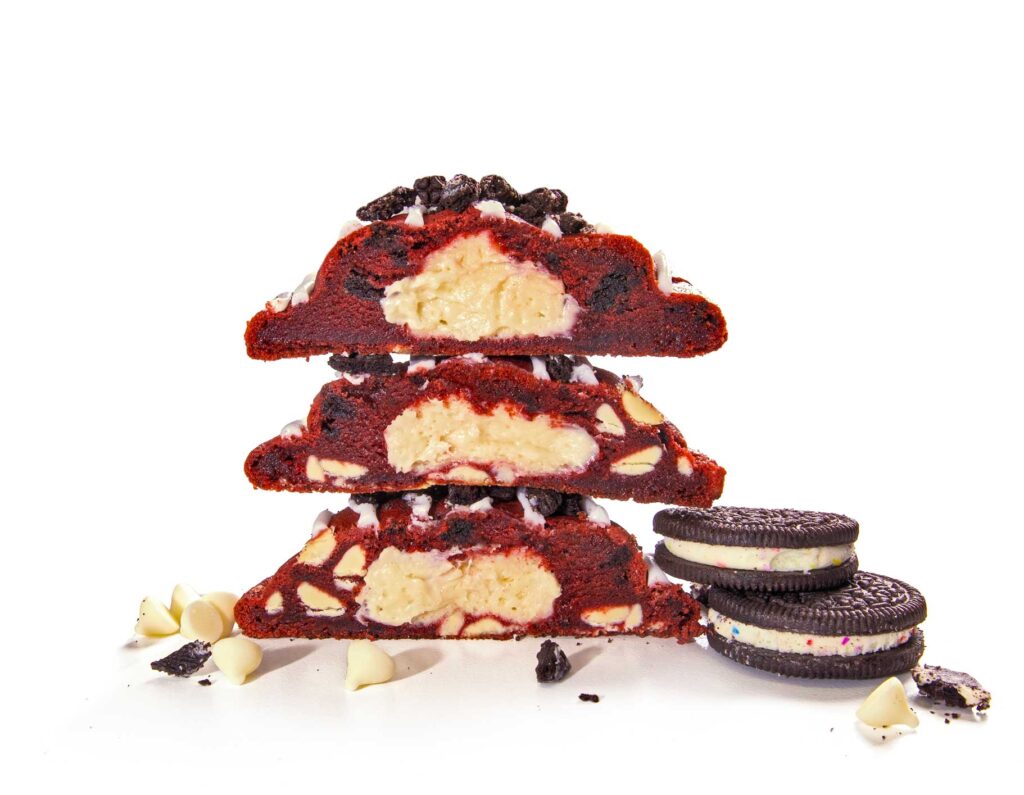 What started as a cookie delivery service out of an apartment building at Arizona State University back in 2018 that led to a storefront location in Tempe in 2020, is now a fast-growing franchise with more than two dozen locations in the Southwest and the Midwest and dozens more coming soon.
The name Dirty Dough refers to the inside of the cookie being "dirty" with goodies and fillings and layers that go into the baking process. Cookies are baked fresh in-house, each featuring a combination of layers, mix-ins, or filling within the dough—like sugar cookies stuffed with jam, brownies stuffed with chocolate chip cookies, Oreo chunk dough stuffed with cream filling. The cookies are messy and imperfect, embodying the company's life motto "it's on the inside that counts." For the health conscious, there's even a fudge brownie and peanut butter cookie that the company says contains 25 grams of clean protein.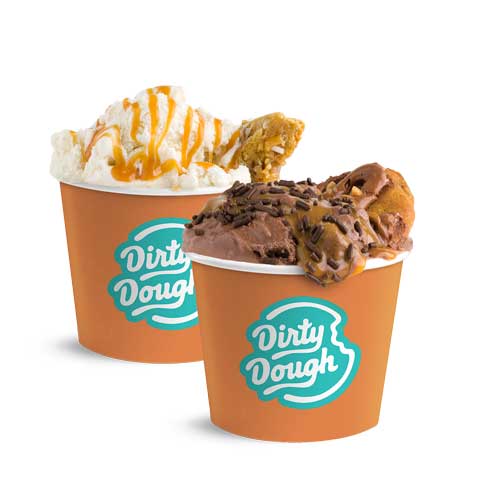 Happy Valley franchisee owner Nate Jaehnig said, "We chose Happy Valley Crossings location because of its prime location in the Norterra community. There is massive growth happening in the area. The shopping center is very family friendly and easy to access right on Happy Valley Road. We are excited to be a part of the community."
As an aside, Dirty Dough prioritizes mental health wellness through its Life is Sweet Foundation—a non-profit organization which involves implementing wellness rooms in schools within the local community to provide a space for students to engage in activities that promote mental well-being and mindfulness. The foundation offers grants to school districts and franchisees to help cover expenses including construction, furnishings and equipment for the wellness rooms.
---
Tumbleweed Coffee (Anthem)
Located in a quaint little spot on Anthem's west side, this independently owned coffee shop just opened in the space formerly occupied by the Market on 41st in the commerce park.
Tumbleweed Coffee started out as a coffee truck after area resident Becky Bliss and her husband James transformed their 1954 Chevy farm truck and added a custom trailer last summer.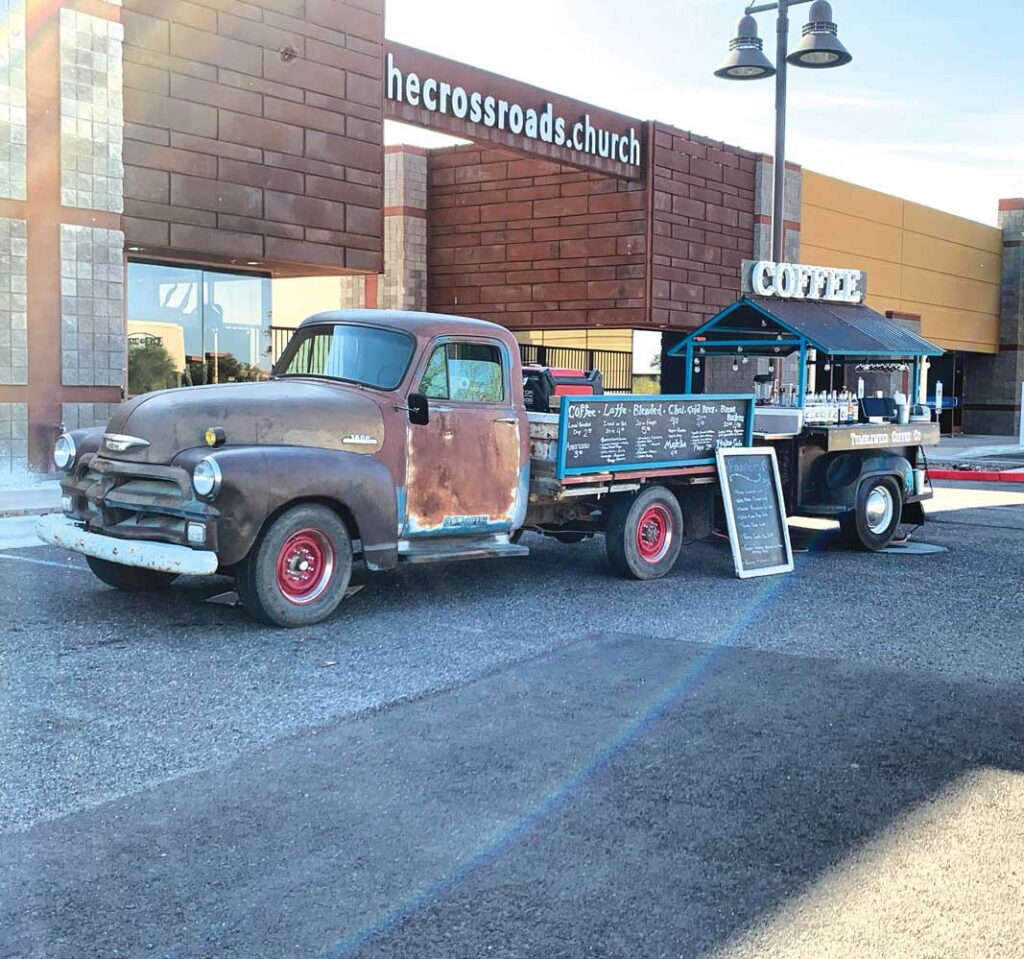 "It started out as nothing more than a dream for me. I wanted to make locally sourced coffee and handcrafted specialty drinks for my community. Our first time taking it out was to a little dusty random four-way stop on the corner by our house. The neighborhood welcomed us with open arms, said Becky.
After bringing the truck to farmers markets and events throughout the local area the past year, the owners of the former Market on 41st introduced them to the storefront, where Becky says the space was just perfect.
"It had the nice cozy welcoming boho western feel that went with our vibe," she said.
Coffee beans are sourced locally and Bliss says they try to use as much local, high-quality products as possible.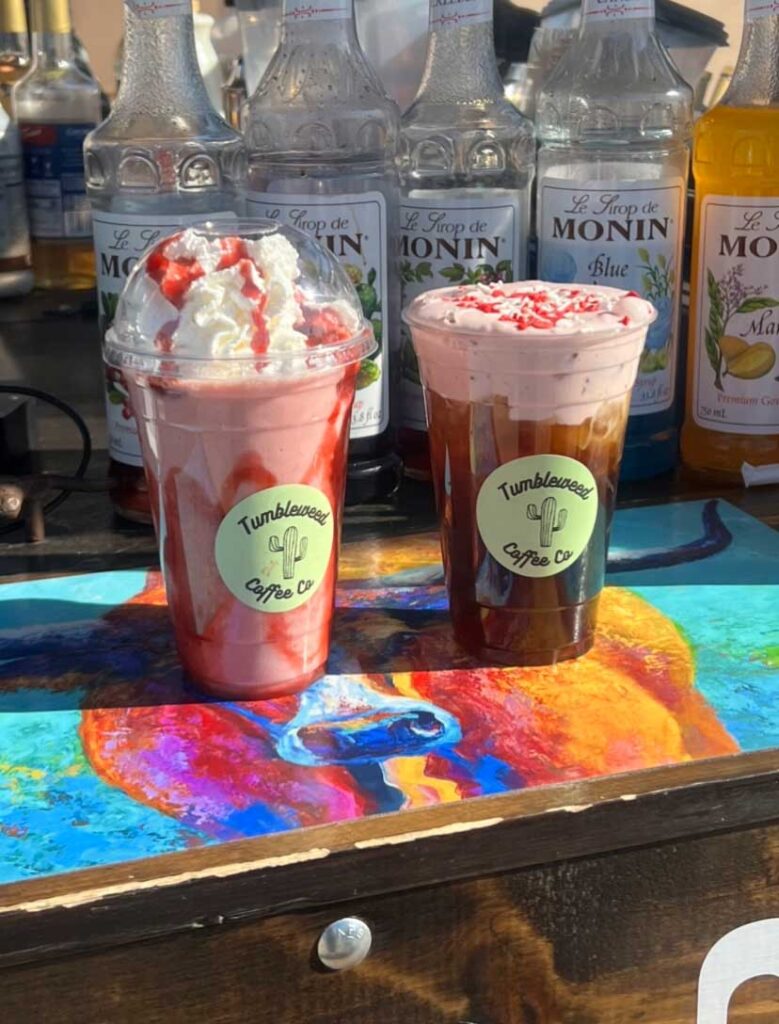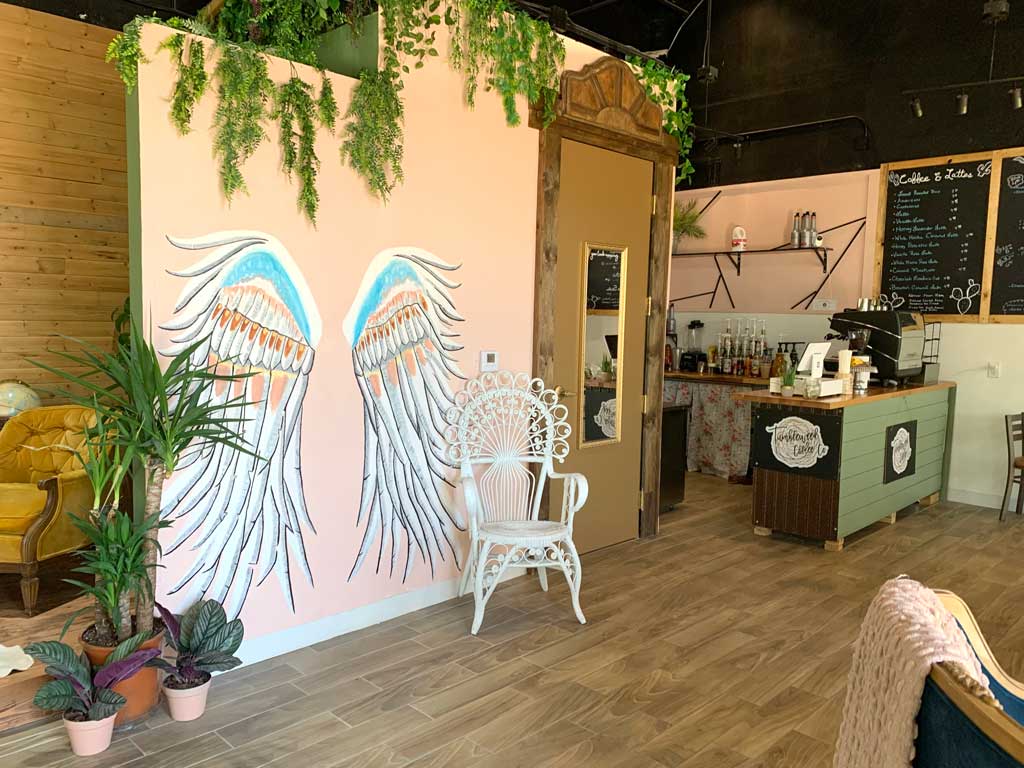 The menu includes hand-crafted lattes, blended drinks, chai, matcha, energy drinks, teas, lemonades, smoothies, protein shakes, Italian sodas, boba and more.
Local favorites include Honey Lavender Latte, Honey Pistachio Latte, Iced Matcha with Coconut Cold Foam and Super Puncher, a proprietary energy drink with Habanero, Lime, and Mango.
The storefront is open seven days a week and the coffee truck is out September through June in Desert Hills.
---
Coming Soon: Athleta
The Shops at Norterra have been undergoing a revitalization over the past few years with new dining and entertainment options, as well as the addition of boutique shops and popular retailers like Sephora creating a new vibe along Main Street.
Now, a popular clothing retailer for active women and girls is bringing its brand to the lineup in the space formerly occupied by Parsons Xtreme Golf.
While an official opening date has not yet been set, a late August opening was the target goal for the opening of Athleta as of this writing.
---
By Valley Vibe Staff Writers
[email protected]