Local wedding and family photographer Nikki Mitchell had always dreamt of opening an event and studio space for the community in which she lives and loves.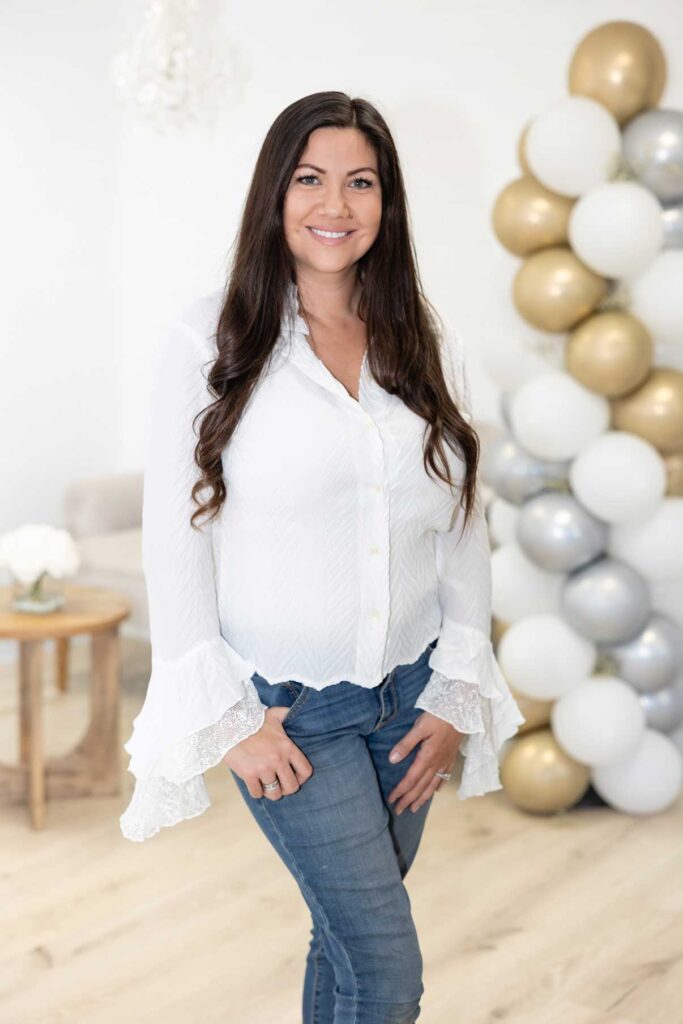 Nikki Mitchell, Owner-Ivy Row
The Arizona native and Desert Hills resident chooses to call this area home with her husband Carter and two children, Bentley, age 11, and Raven, age 5, for its beautiful views and distance from the hustle and bustle of the city.
Nikki found the perfect setting she'd been searching for right off Carefree Highway near 7th Street, tucked away on the second floor of Tuscani Pointe shopping plaza.
When the opportunity to lease the space formerly occupied by a dance studio presented itself, Nikki said it was just what she had been looking for — open, airy and neutral.
"I looked anywhere from Scottsdale to Surprise and in between and fell in love with this space because it was very open… I love the foyer water features, and it's quiet up here," she told Valley Vibe.
Her decade-long dream became a reality in July when she opened Ivy Row. "It's a unique concept with the shortage of event space up here," said Nikki, adding, "I've put my whole heart into this."
With the mountains and desert landscape serving as the backdrop, the space fills the gap for much needed gathering place in the far northern portion of the Valley to celebrate a baby shower, birthday, celebration of life, corporate events, workshops and mixers, family reunions and small weddings— really, just about anything you can imagine.
"We've had a few inquiries from yoga instructors and dance instructors to host classes up here… really it's whatever you need for your business," Nikki said.
Ivy Row also serves as the studio for Nikki's photography business, Living Still Photography.
The views from the arched windows add to the ambience and intimate boutique setting the Mitchells have created within the 1,400-square-foot space, which can comfortably accommodate up to
65 guests. The indoor space opens to a550-square-foot turf-covered patio for more room for guests to spread out and mingle while taking in the mountain and courtyard views. And, just around the corner is an outdoor covered breezeway where small ceremonies or cocktail hours can be held.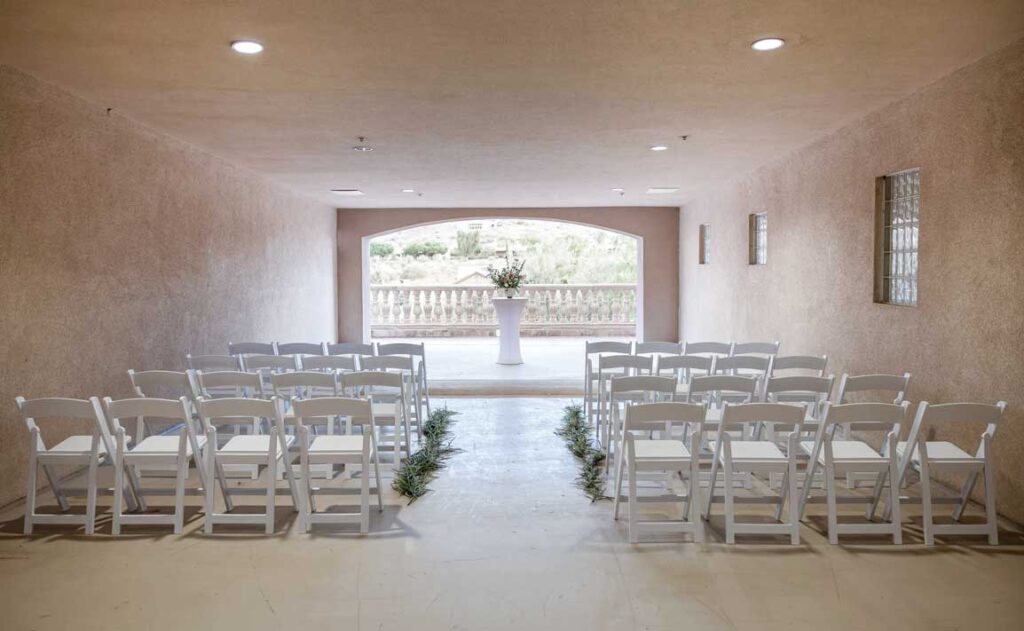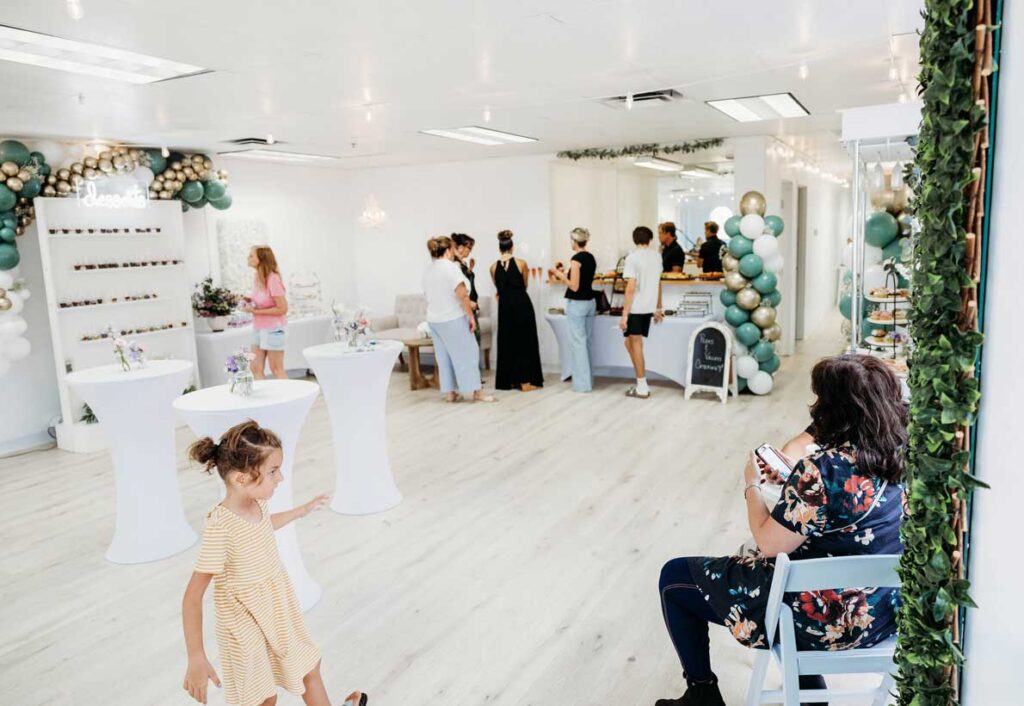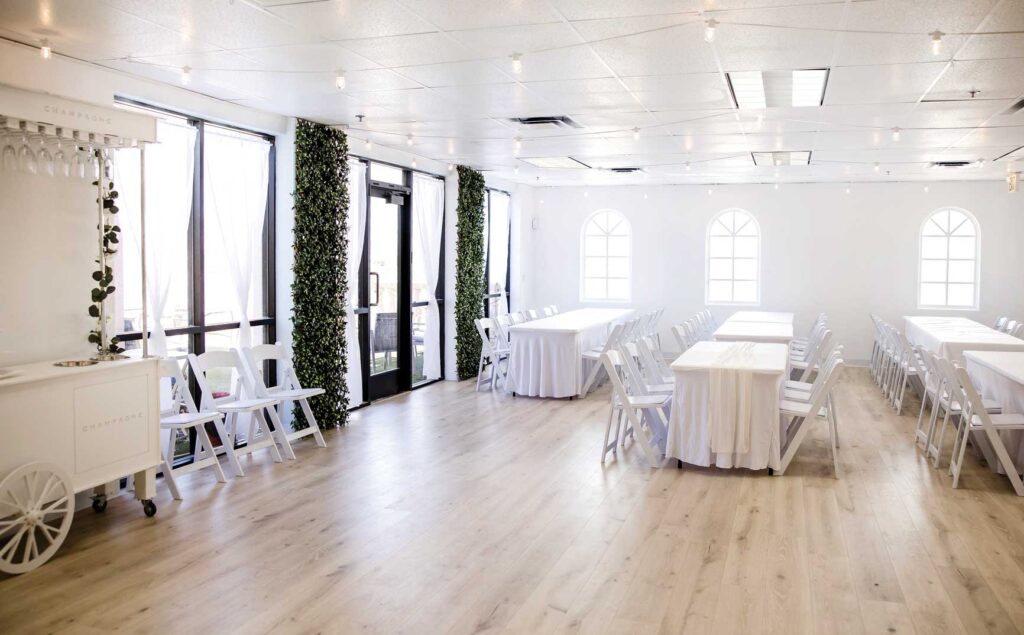 Nikki's husband, Carter, built the bar and kitchen prep area and helped construct and paint the shiplap walls, and installed new flooring, adding to the warm airy vibe. All bookings include tables, chairs and linens.
The space is available for rent by the hour for business use, and in four-hour or longer increments for private events. All-inclusive event packages are available to take care of all the details for your event, or event coordinators and caterers of your choice can be utilized. A list of preferred local vendors can be found on the website, along with grand opening specials.
With the holidays approaching, Nikki also plans to host open houses, paint 'n sip nights and other events open to the public with the goal of bringing the community together.
---
Ivy Row
711 E. Carefree Hwy., Suite 216
Phoenix, AZ 85085
480-840-4595
www.ivyrow.squaresspace.com
---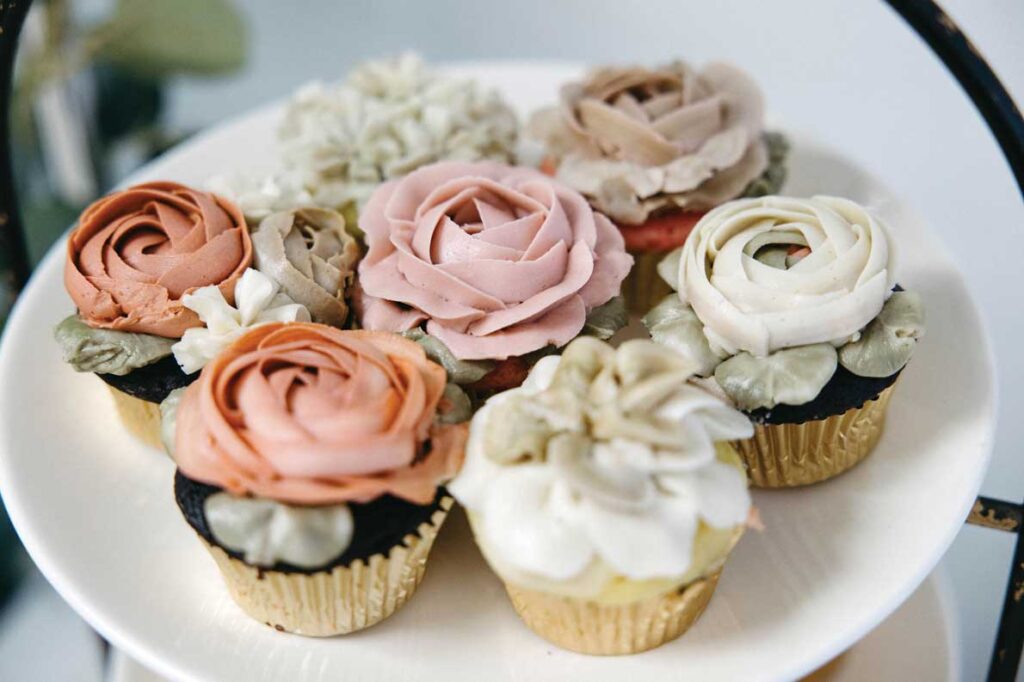 Ivy Row Preferred
Local Vendors
When possible, Ivy Row prefers to partner with local businesses to help with the event planning.
Catering Peaks and Valleys
Cupcakes Epiphany Edible Designs
Desserts SilverRose Bakery
Dessert Wall Champagne Walls Phx
Entertainment Got You Covered Music
Event Planner Tami Jewel
Balloons Pop Up Celebrations
Photo Booth Snap Your Selfie
Florist KC's Florals
Photographers Living Still Photography & Lindsay Chairez Photography
---
Photos By Living Still Photography